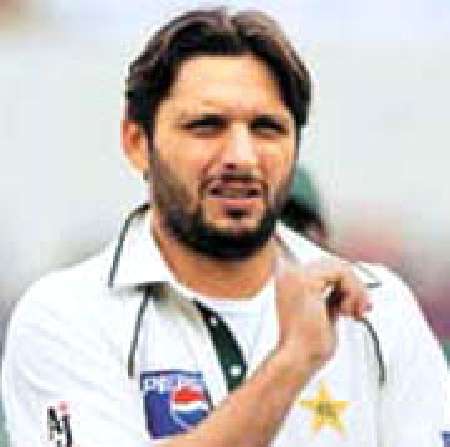 After Murali, it's time for stylish Pakistani captain Shahid Afridi to say bye to the international Test cricket, resulting in the closure of one significant chapter in the past of Test cricket in the sub-continent.
Afridi declared that he will give up both Test cricket and captaincy of Pakistan group after the second Test against Australia that begins at Headingley on Wednesday.
Afridi declared his verdict instantly after his side lost to Australia by 150 runs in the first Test at Lords.
He started his Test career versus Australia at Karachi in the year 1998.